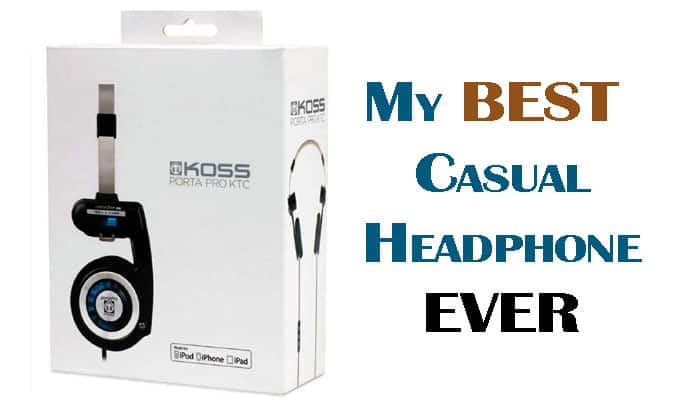 Over the years, I have used and tested several headphones and headsets which was my intention as a hobby to gain the highest sound quality I am able to get with a budget-friendly headphone, some of those headsets (especially the wired ones) I have tested for years on a daily usage, many of them were broken after a period of time either with no reason or because of the normal usage.
From my experience with headsets including my Dr. Dre Beats which I use in my video editing studio, but for a casual and all-purpose headset, I started looking for an affordable headphone that provides the highest quality I could get with a lightweight and well made in terms of quality. Since I tried many models over years between Chinese cheap ones or high quality high pricy ones with big size and weight, breakable and long-lasting… and between all those I had or still having and using sometimes I have selected my best favorite headphone that is suitable for all types of situation and very long-lasting and less likely to break, and this is Koss Porta Pro.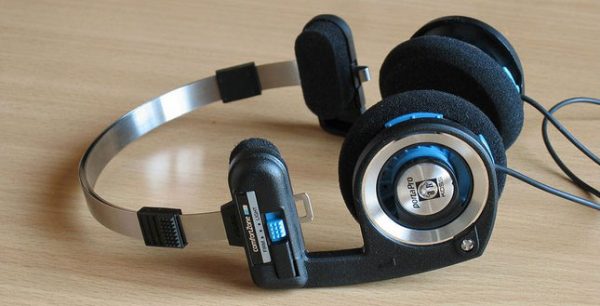 Koss Porta Pro (Casual Headphone)
Koss Porta Pro is personally my favorite on-ear headphone, I purchased its older model from an electronics shop in Berlin Germany when I was on a visit there during 2010 and yet it is still working just like a brand new one.
What I love about Koss Porta Pro on-ear headphone is that it is very lightweight with incredibly high quality in both terms of sound quality and physical product made. During the past years I was using this headphone everywhere, with my previous mobile phone, with my laptop when I am on travel, with any media device, I also by mistake many times accidentally pulled its cable in a hard way and every time I was hoping that the cable or the socket not to be broken or cut but incredibly it never happened and it remains working perfectly with no defect.
I love this product because it is such a companion to me so far and never get aged or damaged, the sound quality is at maximum and its price is so affordable compared to its quality made, I highly encourage you if you want something portable, small size, lightweight, suitable to use anywhere with a decent price to consider purchasing the Koss Porta Pro on-ear headphone.
Besides the comforts that I feel while wearing it for a long period of time, another thing I like to mention that it is foldable and can be resized to be smaller for you to save it in its pouch that comes with it, or to put in your pocket or in a small bag while moving or traveling, as well as the size of its metal ring, is adjustable which can be used by anyone.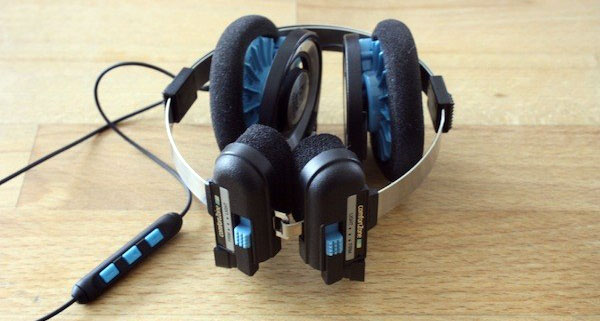 Although the Koss Porta Pro headphone has lots of qualities but yet nothing is perfect, there is one thing that you need to keep in mind that after years of owning and using this headphone its speakers cushions might get peeled off (just like any other headphones) but the good news is that you can very easily replace the damaged once with new cushion from any used headphones or order from the market.
I also noticed something about this Koss Porta Pro headphone sound quality, that is when you increase the sound volume at its maximum it never produce any kind of distortion unlike any other small headphones or even earbuds, so with this regards if you happen to hear a favorite music piece with energy and you like to enjoy the moment euphorically then trust me this is the headphone you want to use it at that moment. Also, it is good to mention that the frequency it is using is ranged between (15 to 25,000 Hz) which is way more than the human being hearing range (human hearing range 20 to 20,000 Hz), this will ensure that for example if you play a piece of music that was composed of many instruments, you are able to hear the same ideal sound quality as it was recorded.
Long story short, this is the All-in-one headphone, in my opinion, anyone should possess, the new model (unlike my old model) has a call answer button with mic, (volume up and down) buttons making it compatible to be used with any type of mobile phones, iPods, iPads or any other media devices.
If you would like to have your own Koss Porta you could check it out with the best price offers at Rakuten.com.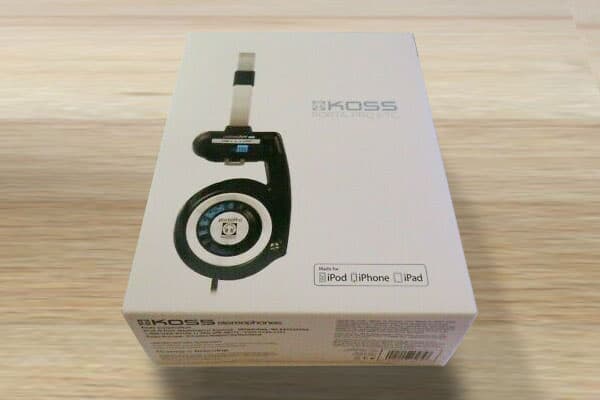 Specs:
Freq.: 15-25,000 Hz
Impedance: 60 ohms
Speaker Power: 101 dB SPL/1mW
Cable Length: Straight, Dual Entry, 4ft
Warranty: Limited Lifetime Warranty