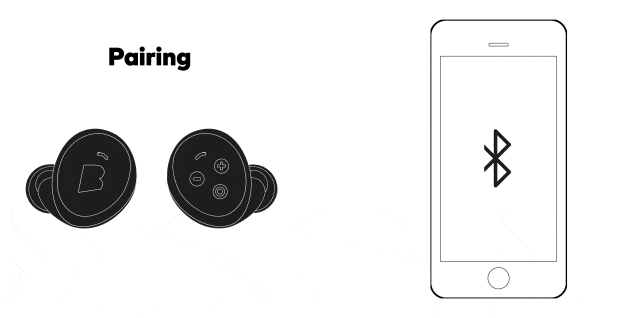 Bluetooth technology has become so in demand during the last decade, as a new technology that uses a very popular method of wirelessly transferring data between two separate electronic devices such as a smartphone and a headphone, a media device player, and a wireless speaker or an iPad with its keyboard.
Bluetooth technology is widely used by average users because it makes their lives easier when it comes to wireless speakers and wireless headphones, the technology has its pros and cons but in the end, it made a difference in terms of demands.
Bluetooth is an amazing solution when it works, but when you face some frustration from both devices that aren't pairing together then it could take the smile off your face. 🙁
Table of Contents
5 Reasons Why Bluetooth Pairing Fails?
There are many reasons why Bluetooth pairing fails in headsets, in general, Bluetooth technology depends on both software and hardware to pair, so if two devices don't communicate on the same technical specs, they won't be able to pair.
Here are 5 reasons that lead to Bluetooth pairing failures:
Bluetooth Technology Versions: Bluetooth works perfectly with similar versions and doesn't always support older versions of Bluetooth software, for example, if you have a new pair of Bluetooth headsets with the latest Bluetooth version this could not work properly with a smartphone with very old Bluetooth software.
Bluetooth Profiles: Bluetooth technology is the same when it comes to concept, but this is not enough to pair two devices that support Bluetooth, there is something called Bluetooth profiles that make a match between two different devices. For example, you will not be able to pair a Bluetooth mouse with Bluetooth headphone because the headphone doesn't support the Human Interface Device Profile. On the other hand, you could pair a smartphone with a Bluetooth headphones cause they both support a Hands-Free Profile.
Bluetooth Smart Technology: Some personal health gadgets like fitness bands or heart rate monitors are using a special type of Bluetooth called Bluetooth Smart which is basically a type of Bluetooth that works based on low energy, those types of Bluetooth work only with devices that support Bluetooth Smart technology. Hence modern smartphones normally support this technology and it's better to keep their OS updated.
Smart Power Management: Some wireless headphones use a technology called smart power management which monitors the battery of the headphone and the media device if they are low battery, the Bluetooth will disconnect in order to protect the battery life span.
User Error: Sometimes pairing two Bluetooth wireless devices fail due to user mistakes and this is widely common, especially with new devices being bought and a user trying to pair them for the first time.
However, regardless of the reasons why Bluetooth devices fail to pair sometimes, still you can do some workarounds to pair them successfully.
20 Hacks How To Fix Bluetooth Pairing Problems?
Here is a list of 20 hacks (steps) to solve all possible Bluetooth pairing problems: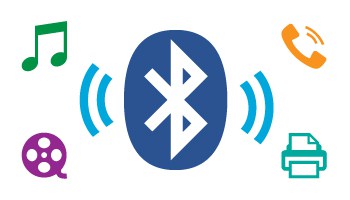 Hack 1 – Make Sure Both Devices Have And Support Bluetooth
This is very basic common sense but some people do not know about, which is the difference between Bluetooth and other technologies, so be sure that your devices support Bluetooth technology and that you can see the B symbol or logo on them. A stylized B letter in an oval shape and make sure it's on both of the devices you're trying to connect.
Hack 2 – Be Sure Bluetooth Is Turned On
This is a very common sense tip but it is also commonly missed, just be sure that the Bluetooth symbol is showing green on top of your smartphone's screen, otherwise go to the phone settings and enable it from there.
Once the Bluetooth is enabled, search for your Bluetooth wireless headphone or earbuds to pair it with your mobile, this should work smoothly if only the issue was Bluetooth is off.
Hack 3 – Turn On Discoverable Mode
This is so handy when it comes to pairing two Bluetooth devices that use a hands-free profile such as your mobile phone and your car's Bluetooth infotainment system.
In order to pair them together follow the below steps:
Tap on "Bluetooth" in your phone's settings in order to make your mobile phone visible and available for pairing to the car system.
Depress the center stack or the steering wheel buttons on your car's infotainment system to start searching for your mobile phone.
When your mobile phone is found, your car system might ask for a numeric code to enter into your mobile in order to complete the pairing successfully.
NOTE: Your devices will remain discoverable for a couple of minutes so if you fail to pair them, you better start the process over.
Hack 4 – Determine Pairing Process
Some Bluetooth devices including wireless headphones or wireless earbuds require special pairing processes like pressing a button while the other device is searching in order to detect it, or sometimes like the Hack 2 the device might require a numeric paring confirmation code to be entered into the second device.
So if you have issues pairing two devices such as your Bluetooth earbuds and your media player and you think it might have a special pairing process, better to check your earbuds user guide on how to pair them the correct way.
NOTE: If you do not have your device user guide anymore, simply you can search its brand and model online.
Hack 5 – Charge Both Devices
This is an important tip to consider, some Bluetooth devices have a smart power saver or power management that turns off the Bluetooth in case the battery level is too low to protect the battery life.
So if you are having difficulties pairing your wireless earbuds or headphones with your mobile or media player, better to make sure that both have enough power or to cut doubt of certainty, simply charge both devices and try to pair them again.
Hack 6 – Delete Discovered Device
This is a pretty common troubleshooting step to take, sometimes your Bluetooth headphone was working normally for just a day or so, but today it's not being detected by your mobile phone, the first thing to think of is to delete your headphone from your mobile Bluetooth list, and try to pair it again.
To remove a Bluetooth Device from your current device:
For Andriod OS Devices
Go to Settings.
Tap on the device's name.
Then Unpair.
For IOS Devices
Go to Settings.
Tap on the device's name
Then Forget this Device.
Hack 7 – Make Sure Both Devices Are Close Enough
It's worth mentioning that some Bluetooth devices require to be close to each other by a maximum of 4 to 5 feet, it happens sometimes that two people are sitting in the same room but at distance and they try to pair a headphone with the other's mobile phone if it did not work then the distance is the problem.
Simply take both devices you are willing to pair together and try to pair them yourself at a close distance between them like on the same table.
Hack 8 – Power Both Devices Off And On
This is a type of a soft reset process to your Bluetooth devices, this trick often works and solves the pairing issues, simply turn your headphone or earbuds off and on, and for your smartphone simply to make it quick you could turn on the airplane mode and turn it back off, this should do the trick.
Hack 9 – Pair Your Devices Far From The Wi-Fi Router
It's better to be far away from your Wi-Fi router because wifi technology uses the same spectrum as Bluetooth technology, so wireless signal interference could easily occur especially if this happens during the pairing process.
The best solution is not to be close to your Wi-Fi router while pairing your Bluetooth devices.
Hack 10 – Move Away From A USB 3.0 Port
New laptops are using the higher speed USB port which is USB 3.0, interference between the USB 3.0 is and the Bluetooth is possible to occur, so if you are not able to pair your devices simply try pairing them away from your laptop or computer and you will see the difference.
NOTE: Even if you were trying to pair your wireless Bluetooth headphone with your laptop, simply be away from the USB 3.0 port and things will work.
Hack 11 – Turn Off Likely Interferers
Many times this happens, when I try to connect my iPhone to the external Bluetooth speaker I fail, then I discovered that my external speaker was used a while ago with my brother's iPhone, thus, the speaker kept the pairing configuration to my brother.
So what to do in this case, the solution is either:
Turning off my brother's Bluetooth so my iPhone could be discovered instead.
Removing the speaker from my brother's iPhone Bluetooth settings.
Then I would try again pairing the speaker it will definitely pair successfully.
Hack 12 – Download Device Driver
In case you are trying to pair a Bluetooth device such as a camera, mouse, speaker, headphones.. etc to your computer or laptop and are not able to succeed, then better search the internet for the proper updated device driver you are trying to pair with.
NOTE: Always download your Bluetooth device drivers from the original manufacturer website and not from third-party websites to be protected from viruses and hackers.
Hack 13 – Devices Should Have Similar Profiles
Any two Bluetooth devices you are willing to pair should have similar Bluetooth profiles, for example, you cannot pair a mouse with a headphone because they have different Bluetooth profiles, so better to check both device's user manuals for such information just to be sure whether the issue is with profiles mismatch.
Hack 14 – Update The Device Hardware's Firmware
Some of the audio system's firmware is not compatible to pair with mobile phones because the mobile Bluetooth version is higher than what the audio device firmware is compatible with, so think of updating its hardware firmware to the latest version and try to pair it with your mobile phone.
NOTE: If you have no idea how to update the device hardware firmware you can check the manufacturer user manual for further details.
Hack 15 – Clear the Bluetooth cache
This hack is related only to devices that are Android-based, sometimes some applications interfere with the Bluetooth operation causing issues between the Android device and the Bluetooth device, so clearing the cache can solve the problem easily.
To clear the cache simply follow the below steps:
Go to Andriod device "Settings"
Select "Backup and restart"
Select "Reset Network Settings"
Hack 16 – Limit data shared between Bluetooth devices
Bluetooth devices based on Windows and Andriod give you the flexibility to select and deselect the type of information that is to be transferred between devices. For example, between two devices, you could choose to share media, audio, contact or text messages ..etc so if you are not willing to share some of those data types and having difficulties pairing your devices, you could simply deselect them and try again pairing your two devices mostly this will connect them.
To manage the data types:
For Windows Devices:
Go to "Control Panel"
Then "Hardware and Sound"
Then "Devices and Printers" > right click on the Bluetooth device in question.
Then select the "Services" tab to select which types of information to share.
For Android devices:
Go to "Settings"
Go to "Bluetooth" > select the device in question, if there are options to select, they will appear.
Hack 17 – Check Your Product Manual
If you've tried all possible causes and troubleshooting to fix your Bluetooth device pairing problem then better to consult your device user manual, manufacturers usually put the correct steps and methods on how to use their Bluetooth device according to what they have designed it, so following the manual will definitely help to pair your device with no issues.
If you do not have your device user manual, simply google the manufacturer's website and download it from there.
Hack 18 – Check The Manufacturer's Websites
In some cases, manufacturers know about certain issues with their device models and advice on how to do a workaround that particular issue in steps. Better to check their website and look for their support page or FAQ page for your issue.
Hack 19 – Send Your Device Back For Maintenance
Trying all the above hacks with no resolution whatsoever means your Bluetooth device has a defection and requires you to send it back to its manufacturer for checking it up.
Remember to check your warranty first before sending the device if you are still under warranty then they could fix it for free or simply replace it with a new one.
Hack 20 – Full Charge Your Wireless Headphone's Batteries
As I stated before that some wireless headphones use Smart Power Management which will automatically disconnect the Bluetooth connection when it detects a low battery in your headset, so better to be sure that your headphone's batteries are charged enough to overcome the Bluetooth pairing issues.
Conclusion
Bluetooth is a technology that is used by electronic devices, such a technology that is affected by different factors such as wireless interference, power generator signals, USB ports, firmware, Bluetooth versions …etc could stop working at some point, which is pretty normal, but still, we have the workarounds that we can implement to make them work normally.
Share this article below if you believe people need to know about it … 🙂